Council fights climate change with rooftop solar panels
South Hams District Council plan to instal solar panels on all four of their measures in their fight against climate change. They will do this through a half million pound loan to Fusion Leisure.
Monday 11th April 2022 4:00 pm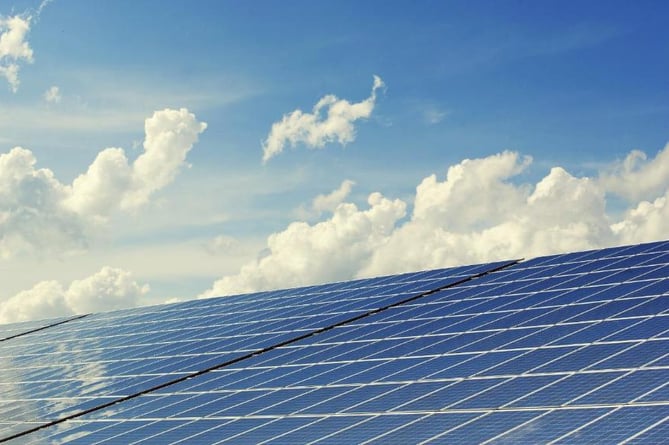 (South Hams District Council )
Subscribe newsletter
Subscribe to our email and get updates right in your inbox.
South Hams District Council is continuing in its fight against climate change, with an investment in improving the carbon footprint of its leisure centres and efforts to reduce its own impact on the environment through a wide range of other actions.
In a meeting on April 7, the Council's Executive Committee heard about the steady progress being made by the organisation since the approval of its Climate Change and Biodiversity Strategy in December 2020. The goals set in this strategy include reducing the Council's own carbon footprint to net-zero by 2030 and increasing biodiversity on its own land by 10% in 2025. To back up the organisation-wide efforts to lower carbon emissions, the Executive Committee approved plans to loan Fusion Leisure £500,000 for the installation of solar panels at all four District Council leisure centres.
A study on greenhouse gas emissions caused by Council activity, commissioned last year, showed that the biggest proportion of the organisation's emissions relate to its activities from leased assets, franchising and outsourcing. That includes the four leisure centres.
The installation of the panels will reduce the carbon emissions of the centres by 131 tonnes of carbon dioxide equivalent (tCOe), equivalent to the annual energy emissions of 38 homes. Predictably, the emissions study also found that the reduction in staff travel caused by the pandemic led to a big saving in CO2 released into the atmosphere; a saving of 234 tCOe was made, the equivalent of powering 66 homes for a year.
Many Council staff continue to work remotely, which continues to reduce emissions significantly. To capitalise on these gains made, however, an electric vehicle project is about to begin shifting the Council's fleet of vehicles over to electric power. The project has the potential to save around 160 tCOe per year – the equivalent emissions of 45 homes.
Cllr Tom Holway, South Hams District Council's Executive Member for Climate Change and Biodiversity, said: "As we turn our attention to our own carbon footprint we have started to move along some projects to help tackle that, such as converting our fleet to electric and providing renewable energy for our leisure centres. We also know we need to impact our partners and contractors now to make sure that carbon savings are echoed through our supply chain, as well as across the District.
"We all need to work together to do what we can because there is much to do and we know that climate change is rapidly showing its hand with the increase and severity of storms. We really are all in it together."
As well as reducing carbon emissions, the Council has changed its ground maintenance procedures to increase biodiversity and wildlife in the South Hams.
Exciting rewilding plans include planting 2.5 hectares of new wildflower areas, in addition to the planting of 2.2 hectares of trees across the district. £10,000 has already been earmarked from the Council's Climate Change and Biodiversity reserve fund to go towards wildflower seed to create these new wildflower areas.
A further £36,000 has been allocated from the reserves for new mechanical equipment that will be essential to prepare and manage the green spaces in a more biodiverse manner. This new and greener approach could deliver a huge biodiversity net gain across the Council's green spaces by 2025.
As part of efforts to achieve the climate change goals, the Council has also carried out Carbon Literacy Training, in collaboration with Torbay Council, from the Carbon Literacy Project. Thanks to this training, the Council now has been deemed a bronze level Carbon Literate Organisation.
Applications for the Council's Climate Engagement Fund also recently closed. The fund encouraged community groups to apply for grant funding for a fund to support community engagement and behavioural change projects to help the District reduce its carbon emissions. 15 applications were received for the £50,000 available. The Council is now in the process of reviewing these applications.
You can read the report from Executive Committee at www.southhams.gov.uk/Executive
Comments
To leave a comment you need to create an account. |
All comments 0