COVID conspiracists spreading misinformation around the South Hams
Friday 24th July 2020 3:22 pm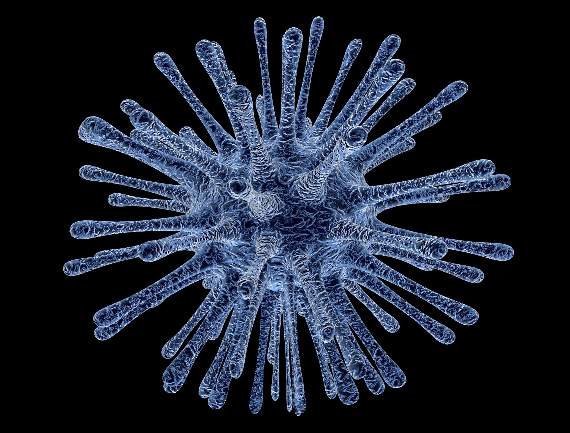 Subscribe newsletter
Subscribe to our email and get updates right in your inbox.
Residents of the South Hams have reported having leaflets dropped through their doors promoting conspiracy theories centred around the COVID-19 pandemic.
The leaflets, being circulated door-to-door in Totnes, appear to be part of a campaign, with posters also being put up in and around Slapton and Kingsbridge spreading messages about mask-wearing being detrimental to your health.
The leaflets put through doors in Totnes are identical in wording to ones available on a Facebook page called 'CV19 facts not fear leaflet campaign', which has multiple files available for download, including one leaflet entirely in Russian.
Both the leaflet and poster raise widely discredited arguments about wearing masks being linked to hypercapnia (too much carbon dioxide in the blood), hypoxia (low oxygen levels) and a weakened immune system. The World Health Organisation and the US-based Centres for Disease Control and Prevention has said wearing masks will not cause CO2 intoxication or oxygen deficiency.
The BBC's fact-checking Reality Check team has stated, quoting infectious disease expert Prof Keith Neal, the emeritus professor in the epidemiology of infectious diseases at the University of Nottingham, that cloth masks will not lead to hypoxia. Prof Neal stated: "Surgeons operate for hours wearing them. They don't get these problems."
The BBC article also states that there is no evidence to support claims wearing a mask harms the immune system and that carbon dioxide molecules are tiny – far smaller than droplets containing coronavirus which the masks are designed to stop – and won't be trapped by a breathable material, particularly during relatively short periods of use.
Current NHS guidance is that some people shouldn't wear masks as they could put themselves at risk, including children under two whose lungs haven't fully developed; people with respiratory conditions who may struggle to breathe; and people exercising.
Everyone else is advised to wear a mask to slow the spread of the virus and keep us all safe.
From today it is the law in England for people, barring certain exemptions, to wear them in the following settings: public transport; indoor transport hubs (airports, rail and tram stations and terminals, maritime ports and terminals, bus and coach stations and terminals); shops and supermarkets (places which are open to the public and that wholly or mainly offer goods or services for retail sale or hire); indoor shopping centres; banks, building societies, and post offices (including credit unions, short-term loan providers, savings clubs and money service businesses)
Comments
To leave a comment you need to create an account. |
All comments 0