New Liberal Democrat councillor vows to fight unaffordable development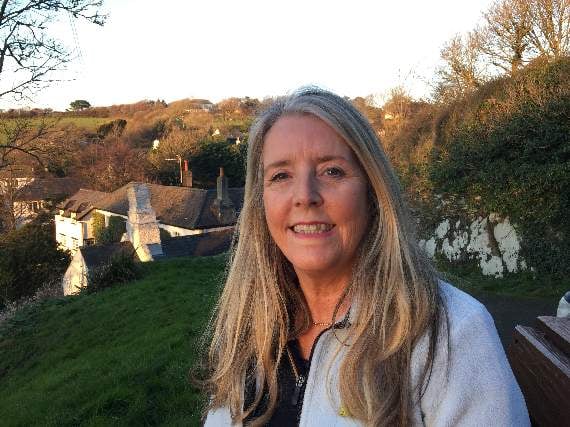 Cllr Elizabeth Huntley
()
Subscribe newsletter
Subscribe to our email and get updates right in your inbox.
The wind of change blew on the South Hams District Council Charterlands by-election, when Liberal Democrat candidate Elizabeth Huntley won the ward from the Conservative Party on Thursday, February 23.
The unexpected election of a Liberal Democrat candidate in the Conservative stronghold of Charterlands has sent shock waves throughout the community.
46.5 per cent of the electorate turned out to vote - more than 10 per cent greater than the Stoke-on-Trent by-election on the same day.
40 people voted for Janet Chapman of the Green Party, 110 people for David Trigger of the Labour Party, 404 people for Jonathan Bell of the Conservative Party and 473 people for Elizabeth Huntley of the Liberal Democrats.
Cllr Huntley said: "The storm ushered in a wind of change and there will now be one more voice on the council who will not feel obliged to place her vote every time with the latest Conservative policy.
"This unexpected result is a message to South Hams District Council from the people they represent. The Conservative status quo which has existed for so many years is no longer wanted. 47 per cent of the electorate turned out in foul weather to deliver this message."
Cllr Huntley continued: "Neither local people nor 'blow ins' want their beautiful countryside covered in housing developments. This was by far the most dominant message we received on the doorsteps. People do not want hundreds of thousands of extra houses in the South Hams, they do not want their villages and towns blighted with new houses which local people cannot afford to purchase.
"Expensive houses sell as second homes and so lie empty for much of the year depleting any sense of community and stripping our local businesses of income. An empty house profits no one apart from the landowner who sold the land and the developer whose pockets sag heavy from the profits. How does that help keep our communities together?
"This vote is a referendum from the people - enough is enough, they are no longer prepared to lie down and take these extra expensive houses that are being forced upon them. If you want to build, provide houses that are truly affordable for local folk bearing in mind that £20,000 is the average wage in Devon."
Elizabeth Huntley was born and bred in Bath, before moving to London and working for the BBC Natural History Unit, including work on wildlife documentaries with David Attenborough.
She moved to Bigbury-on-Sea almost five years ago, and was co-opted onto Bigbury Parish Council more than a year ago.
Comments
To leave a comment you need to create an account. |
All comments 0