Labour candidates urge district councillors to reject One Council merger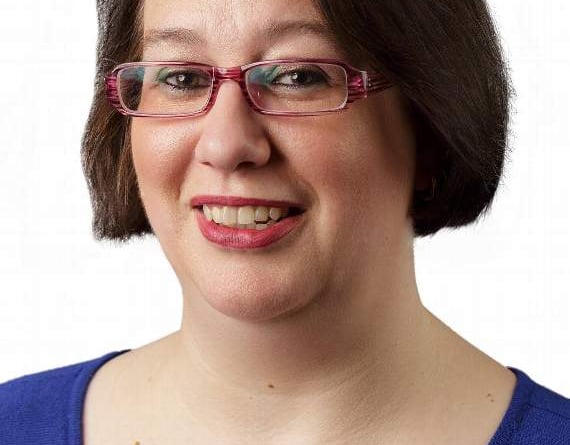 Labour candidate Gerrie Messer
()
Subscribe newsletter
Subscribe to our email and get updates right in your inbox.
On Tuesday, October 31 at 4.30pm, South Hams District Council will meet to vote on whether to proceed with proposals to join with WDBC and form one authority. At the same time, WDBC councillors will meet to make the same decision.
Labour groups in Totnes and the South Hams, like their Liberal Democrat counterparts are opposed to the merger.
A consultation carried out by the two councils saw just 3 per cent of the South Hams population respond. And leading Labour figures across the area have this week urged SHDC members to back the 86 per cent of those respondents who said they were not in favour of the merger by voting against the plans.
Gerrie Messer, Labour candidate for Totnes in the June 2017 Parliamentary election, John Harvey, who stood in Bickleigh & Wembury in the Devon County Council election in May 2017 and Tony Rea, who contested the Ivybridge ward in the same elections all say the merger is not in the interests of residents.
The candidates say the plans amount to a bail out of West Devon by South Hams taxpayers, who would see their council tax rise by £63 to match that of WDBC.
The two councils however have stressed the latter is not "in debt", except for a £2.1m loan from the Public Works Board for its Kilworthy House headquarters. Both have substantial pension liabilities, and both will soon face budget deficits thanks to swingeing cuts in funding from central government that will see revenue support grants drop to zero by next year.
Mr Rea said: "The people have spoken and South Hams residents clearly oppose the merger. On October 31 SHDC will debate and vote on this ill-founded merger, and I will be at the meeting to monitor how they vote.
"I hope the council will listen to the people and decide not to merge, but if they do not then this starts a new period of consultation which will involve the local MPs and the Department for 
Communities and Local Government.
"Gerrie, John and I are already in communication with Andrew Gwynne MP, the Shadow Secretary of State and will do all we can – including taking a petition to Westminster - to avoid a dreadful merger with failing WDBC."
John Harvey said: "The whole thing is politically motivated. Conservative-led WDBC is failing. It is badly in debt and could be bankrupt by 2020. So, the Conservatives in South Hams are doing all they can to avoid the embarrassing collapse of a Conservative Council, in a Conservative-held county, under a Conservative government.
"The proposed merger would mean SHDC residents bankrolling failing West Devon through increased council tax, effectively the bail out of this failing council by South Hams residents."
Gerrie Messer said: "If we merge, South Hams council tax will go up, and SHDC acknowledges this. It will rise to meet the same level as WDBC. But, why should South Hams residents pay to bail out badly-managed West Devon, and end up paying more for less?
"Local councils deliver vital local services to our communities, but their budgets have been slashed by Conservative cuts. This has led to a deterioration of local services, from bin collection to road repair, and the loss of important community assets such as libraries, children's and youth centres and women's refuges.
"In West Devon the Conservative cuts have led to the situation where the council may become bankrupt by 2020 and it is only against the backcloth of such devastating cuts that this merger is being considered.
"Your voice matters so please email, write or telephone your South Hams councillor right away and let them know your views on this.
"The consultation process maybe closed, but you have until Monday, October 30 to contact your SHDC councillor and make your views known."
Comments
To leave a comment you need to create an account. |
All comments 0