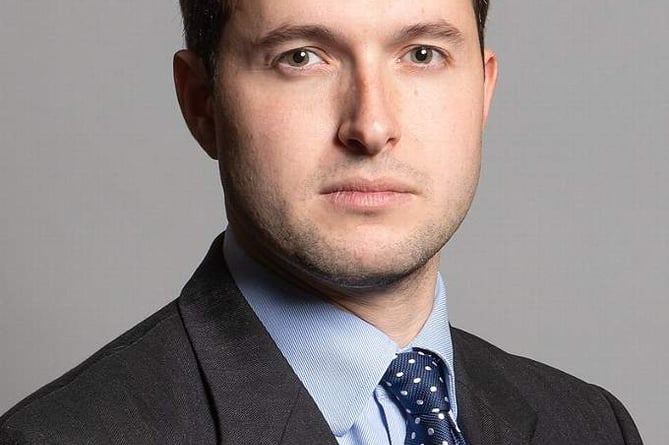 Subscribe newsletter
Subscribe to our email and get updates right in your inbox.
The turning of the year has buoyed all hopes and expectations that 2022 will be far better than the previous twelve months. Let us all hope this is the case.
So much has been sacrificed and endured over the last two years, but there are positive signs ahead.
First, we must now learn to live with the virus.
This ethos has been preached but hardly practised. Given the rise of a new variant and the (thankfully) incorrect modelling to which it was accompanied, we must now recognise that can we exist alongside it and in relative normality.
The unseen cost of locking people up at home has had both mental and physical implications.
It has denied our young the experiences that make such an impact upon their lives. It has isolated our elderly and withdrawn the much needed human contact that is so precious to us all.
Thankfully, there is neither the appetite in Westminster to support further lockdowns nor the data to prove their need. If we can maintain a rational and logical approach to the known and unknown, we can confine these punitive measures to the history books.
Second, South Devon, as I have often written, has a huge amount on offer. Yes, we are predominantly viewed as a tourist economy but we are so much more.
From high tech engineering to pharmaceutical manufacturing to fishing and farming, important industries and sectors are perfecting and developing their trade within our midst.
However, the awareness of these sectors is incredibly poor. This year, in cooperation with local schools, I will be hosting a careers fair exhibiting those businesses and organisations that are based here in South Devon. The purpose of which will not only be to promote their work but also to show that the need to move to a city to find good work is a long-outdated misconception.
If the South Devon economy is to shift into top gear then we need to ensure future employees are aware of what is on offer, but also encourage existing workers to train, retrain and upskill.
Third, skills matter. South Devon is already leading the charge through its colleges, academies and schools to help students and those already in the workforce to train and retrain for the jobs that demand highly skilled workforces.
South Devon College is a shining example of what Further Education colleges can do, and their engagement with the likes of the photonics sector is helping to create the knowledge base and understanding that will keep this multi-billion-pound industry a UK success story.
Through the National Skills Fund, the Government has already provided £2.5bn of funding and support for those wishing to upskill.
Perhaps more than any other initiative, this will make the difference in rural areas by helping to increase wages, job availability and attract investment.
Fourth, there can be no dispute that the course of the last two years has changed our behaviour. Some for better, some for worse. But flexible working arrangements are likely to stay in place for many.
This offers the chance for people to live further afield as opposed to within the usual commuting distance to city centres.
The implications of which are many. For instance, more people are moving to the South West to live permanently, rather than just visiting. This will help, albeit slowly, to restore those towns and villages where second homeownership levels are eye-wateringly high.
Perhaps the most tangible implication is that at-home working has spurred on the need for digital connectivity to be ramped up. No longer is it acceptable for any part of the UK to be disconnected nor for the digital divide to increase. Thankfully, South Devon is on track to meet its targets and soon some 96% of the Totnes and South Devon constituency will have full-fibre connectivity available to residents and businesses.
A return to normality, raising awareness, enhancing skills and developing connectivity are all top priorities for me this year. We must take the chance while we can.
I wish all readers a healthy and happy 2022.
Comments
To leave a comment you need to create an account. |
All comments 0