No going back on liabilities transfer
Monday 18th September 2017 7:18 am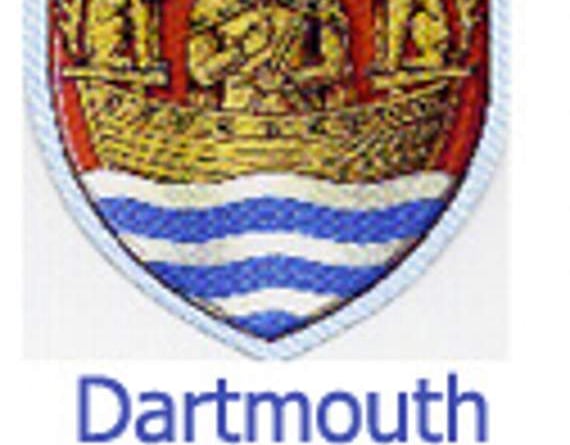 Subscribe newsletter
Subscribe to our email and get updates right in your inbox.
There will be no going back once South Hams District Council's "liabilities" are transferred to Dart­mouth, according to the district council's leader.
After Cllr John Tucker became leader of the district council in 2007, one of the first questions asked of him was "are you willing to devolve assets?" he told the Chronicle during a candid interview this week.
His response, at a quarterly meeting of the five biggest towns in the district, Kingsbridge, Ivybridge, Totnes, Dartmouth and Salcombe, was: "It depends what you mean by assets because most of our assets are liabilities. But if you want some liabilities, you are more than welcome to have them."
In 2011, following the move towards localism during the David Cameron's premiership, the questions continued, included asking how much it cost South Hams to maintain the assets which might be transferred.
Cllr Tucker explained that South Hams worked in a district-wide way and did not know what it cost to cut grass in Dartmouth or Kingsbridge. The costs were not analysed that way, although they could be.
Eventually he said he challenged Dart­mouth, saying: "If you want to take on Coronation Park, you should know how much it's going to cost you to run it.
"If you don't, you shouldn't be doing it. To be honest, as a farmer, I'll know how much it costs to cut Coronation Park five or 10 times a year, whatever it is. They came back and they had worked it out. It was down to two people then.
"The rest of the town council didn't know how they arrived at the figures, so I understand, but we agreed the way forward on SHDC funding over a five-year period on a sliding scale to zero.
"I said good luck to them but it's going cost money. You're not going to gain anything. They would like the car park and I said, you give us £500,000 a year and you can have the car park and things like that. That was only a figure out of the sky. Those sort of assets you don't give away do you?
"There are lots of assets the town council would like. They would like the Lower Ferry but back in 2008 or 2009 I probably said to them, without the then chief exec, we employ 27 people in Dartmouth on a weekly basis.
"That's not the case now but it was then – 27 people on a weekly basis in Dartmouth. Have you got the facilities to do the human resources? To take all those people, HR and payroll? To be blunt they were probably quite capable of running it back then but today they say they are – and who are we to judge?"
When asked why other towns were not following the same course as Dartmouth and seeking to take control of assets, Cllr Tucker spoke of two parishes that were – both examples were free car parks where SHDC was, prior to the transfer, intending to charge.
One was in Cllr Tucker's own parish, Dittisham. Following lengthy negotiations, the parish council took control of the Level car park.
"Like other parishes had thought, Dittisham believed it could take the car park on and run it free of charge. But when the parish council looked at the finances, it decided to charge and now it charges £5 a day. Another car park in Dittisham is still run by the district council.
South Brent Parish Council has also taken a lease on a large car park in the centre of the village and is now asking whether it can buy it, said Cllr Tucker.
But, he explained, these two examples of asset transfer were of a different character to the liabilities Dartmouth intends taking on.
Cllr Tucker concluded: "All I know is that the mayor at the time [Cllr Rob Lyon], the mayor before Richard Cooke, came up with a cashflow but it is one that he and somebody else put together and you make a judgement on that. We challenged it quite heavily. We had some concerns about it but overall if that's what Dartmouth Town Council is prepared to support, who are we to argue.
"As I said in the beginning, the town council is a legal entity in its own right.
"The thing I will say is that we both sign the contract for devolution of these assets and if they can't keep them up to the standard or even can't afford to keep them at all, we will not be taking them back. They have to put up and keep them."
Cllr Tucker added that if members of the public didn't like what the town council was doing, they could vote for alternative councillors at the next council elections in 2019.
In January this year, the town council approved a council tax precept of £295,618 for 2017/18 – a 64 per cent hike on last year, representing an increase of £40.89 per annum for a band D property to £107.76.
It was said at the time the rise would enable the town council to press ahead with the transfer of assets from the district council.
The then mayor, Cllr Rob Lyon, said: "Now is the time to invest more for the long-term benefit of the town."
In March, the town council resolved to push ahead with the plan for "the transfer of assets from South Hams District Council, to include Coronation Park, Royal Avenue Gardens, the Castle Estate and verges in the Townstal Road and all buildings and structures thereon" – following negotiations with SHDC.
The assets transfer has yet to take place and mayor Cllr Richard Cooke indicated at the last full town council meeting that it might not happen this year.
This week he said: "The parks, gardens, woods and toilets have been described both as assets and liabilities by both town councillors and SHDC depending on their "political" stance.
"The town council refers to them as devolved services. The buck is with SHDC assets management and our solicitors at present. Until we have their responses to our last proposals we will not know what we will be doing finally.
"The heads of agreement at present allow SHDC first option for reacquiring the assets if the town council chooses to dispose of them at a later date.
"The lands, which would be very valuable under other circumstances, are of limited value because of a number of deeds and restrictive covenants on them and a Parliamentary Act on Coronation Park."If the town council could build luxury apartments on Coronation Park our finances would be assured!
"Our business plans have been shared with the council which has provisionally agreed them. If all goes well we may complete a transfer later this year in time for our staff and volunteers to clear and plant up before next spring"
Comments
To leave a comment you need to create an account. |
All comments 0