Teenage pregnancy rates in the South West are lowest ever, but threatened by cuts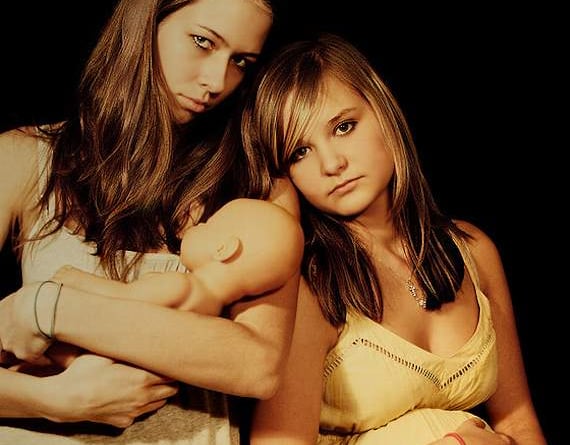 Molina Sergeeva: Teenage pregnancy rates in the South West are the lowest in the England and Wales
()
Subscribe newsletter
Subscribe to our email and get updates right in your inbox.
The South West now has the lowest teenage pregnancy rates in England and Wales but success is threatened by cuts according to sexual health charity.
The Office for National Statistics has published the latest statistics on teenage pregnancy rates, showing that the under-18 conception rate for the South West in 2015 was the lowest since 1969, when records began, at 16.8 conceptions per thousand women aged 15 to 17.
Teenage pregnancy rates in the South West have reduced by 11 per cent since 2014 and have reduced by 57 per cent since 1998.
In the South Hams, there were 15.2 teenage conceptions in 2015, less than the South West average of 16.8.
The South West has the lowest rate of teenage pregnancy of any region in England or Wales, but sexual health charity FPA – Family Planning Association – has warned that this could change, as a result of recent cuts to contraception services.
Sexual health charity FPA's chief executive, Natika H Halil, said: "We welcome the continued reduction of teenage pregnancy rates for the South West. This reduction is thanks to the hard work of health and education professionals, and the legacy of the Teenage Pregnancy Strategy – a key component of which was improving access to contraception.
"However, recent dramatic cuts to contraception services could see this improvement reverse. The UK Government has cut public health budgets by a whopping £800m over six years. Research by the Advisory Group on Contraception has found that in 2015–2016, more than one in six local authorities decreased their spending on contraception services as a result of this public health cut.
"While not all local authorities have reduced their spending, many have, and we're concerned this trend could increase.
"Cornwall Council informed the AGC that they had decreased their budget for contraception services by around 6 per cent between 2014/15 and 2016/17, and Bristol City Council had decreased theirs by around 4 per cent.
"FPA's report, Unprotected Nation, found that just a 10 per cent cut in spending on sexual health and contraception services across the UK could mean that teenage pregnancy rates go back to 2003 levels, undoing more than a decade of hard work. The UK still has the highest teenage pregnancy rate in western Europe.
"Not all teenage pregnancies are unplanned or unwanted, but young people who become parents under 18 have a higher risk of poorer health, education, economic and social outcomes.
"FPA therefore calls on the Department of Health to take responsibility for ensuring that contraception services are not cut, and to demand that the Treasury provides the necessary funds to protect this essential part of healthcare."
Comments
To leave a comment you need to create an account. |
All comments 0