The heart-stopping moment my son almost fell through train floor – mum speaks out
Tuesday 15th May 2018 7:15 am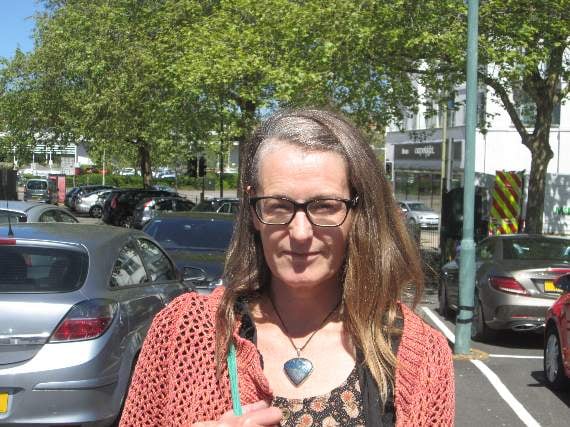 Subscribe newsletter
Subscribe to our email and get updates right in your inbox.
The mum whose three-year-old son fell through the floor of a moving train has spoken for the first time about the heart-stopping moment her son almost died.
Anna Patch sat through part of the court case which resulted in South Devon Railway Trust being fined £40,000 for a health and safety breach, after it ran a train between Totnes and Buckfastleigh with a carriage toilet cubicle without a floor.
Her son, Jay, ended up hanging onto piping, with one foot touching the moving wheel of the train below him, before Anna managed to haul him to safety.
Anna, who had been enjoying a day out on the heritage rail line with Jay last June, said after the court hearing: "I couldn't help but relive bits of it while hearing the evidence – especially when they were talking about when Jay's foot was on the wheel of the train. I remember seeing him just holding onto the pipes.
"The images just came flooding back. There were pipes behind and he was grabbing on for dear life. His left foot was on the wheel that was going around. If he had not held on for the two seconds it took me to heave him up, I just don't know. It makes you feel completely and utterly sick.
"God knows how many months afterwards I kept seeing those images. It was very real and surreal at the same time and your heart pounding in your chest."
The steam train was travelling between Staverton and Buckfastleigh at around 20mph when the youngster opened the door of the toilet cubicle with no floor and stepped inside.
Anna said that, a year on, Jay was more able to articulate what had happened to him.
"He does talk about. Something will trigger a memory. He has said it was really scary mummy and he has also told me I'm really sorry mummy for falling down that hole in the train."
The toilet door should have been secured shut with screws after the floor had been removed to repair the brakes below. It was still missing when the carriage was put back in service.
"We are happy that they pleaded guilty and the investigation and prosecution did a very good job finding out what happened and why it happened and who was responsible," Anna added.
She said she was happy with the level of fine meted out to the rail company and explained: "I enjoy going on the train and it is a beautiful train ride. I want them to continue but not at the expense of people's safety. It's not about the money it's about keeping people safe."
Anna and her son, who live near Ottery St Mary, have not been back to the South Devon line since the incident, despite having been given complimentary tickets.
"I think we will go somewhere else in the country for a steam train ride," she said.
Newton Abbot magistrates fined the railway company £40,000.
Comments
To leave a comment you need to create an account. |
All comments 0