Tributes to former teacher Sheila Little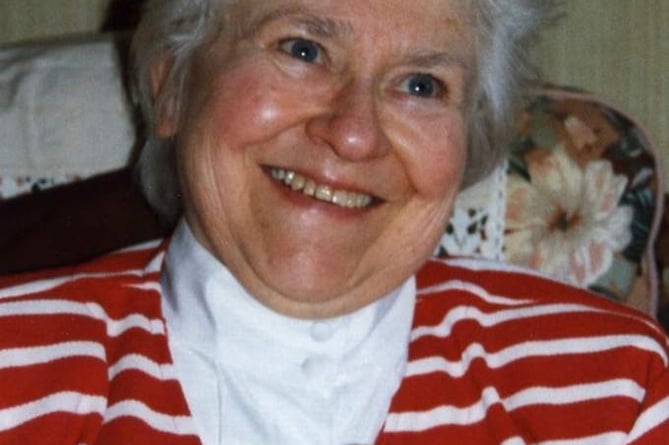 Sheila Little
Subscribe newsletter
Subscribe to our email and get updates right in your inbox.
Sheila was born in The Red Lion in Dittisham in 1928.
Her son Robert Little said: "Mum spent her whole life around 'our' beloved River Dart. She lived in Kingswear during the war and, when she lived in 'Alta Vista' at the top of Church Hill, experienced the trauma of the bomb that dropped nearby on 'The Chalet' - as well as being machine gunned by enemy planes while at school in Totnes. And can you imagine how people must have felt when the River Dart was rammed with ships in early June 1944 and, on the morning of the 6th, waking up to see an empty river with ships already landing in France on D-Day?"
Robert said many will also remember his Dad Reg, who died in 2016, aged 88. Sheila and Reg had 'a wonderful life' in Kingswear where they were committed members of the church.
"But they were not a parochial couple," added Robert. "They drove the family across Europe on camping holidays when that kind of thing was still an adventure!
"Mum's true vocation was teaching and she impressed on me the huge satisfaction of teaching children, numbering into the thousands, to read and discover the joy of books. She trained to be a teacher in Salisbury and spent most of her career - over 30 years - at Brixham C of E Infants School where I'm sure many people will remember her. Teaching children to read and engendering a love of books was her true vocation."
Sheila's funeral will take place at Kingswear Church on Tuesday, January 25, at 12:30pm. Due to the ongoing Covid situation the family has decided, for safety reasons, to restrict numbers at the service indoors and not have a 'wake'.
Robert said: "Because of the current situation, and to protect vulnerable family members, we've decided to restrict the service inside the church to family and one or two of her closest friends from the village, although if anyone would like to pay their respects outside, they would, of course, be most welcome.
"We are also advised that 'wakes' are not being held at the moment although all those who would have attended her 'wake' will remember her amazing 90th birthday party in Kingswear in March 2018. It could be said that Mum attended her own wake!
"We hope people who knew her will understand and respect that we are trying to say goodbye to mum in a dignified way but also keeping people safe."
Sheila died in Cirencester where she'd been living to be closer to her son Robert. She leaves behind her two sons, Robert and Peter, grandchildren and great grandchildren.
If desired, donations in memory of Sheila for Huntingtons Disease Association may be given online at www.stockmanandloram.co.uk/donations or cheques payable to the charity may be sent care of Vanessa Loram, Funeral Director at Stockman & Loram, 19 Holwel Road, Brixham TQ5 9NE.