Town Councillor further questions hospital sale transparency in open letter to Dartmouth Chronicle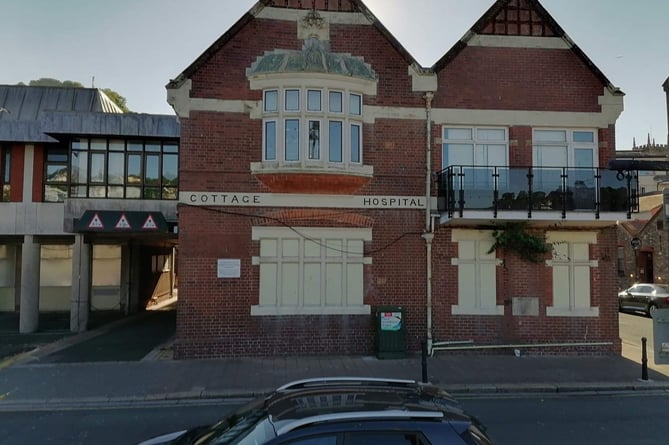 Subscribe newsletter
Subscribe to our email and get updates right in your inbox.
FOLLOWING Dartmouth Chronicle's front page of July 21, asking for more information on the sale of the old hospital site, one of Dartmouth's Town Councillors has written an open letter to the paper, asking for more transparency on the details of the sale.
The letter from Cllr Simon Rushton, including his letter to 'The Monitoring Officer', is printed in its entirety below:
Last week the Chronicle posed the very good question "What's going on with the old hospital site?".
Well, I wish I was allowed to tell you, but I am told by the Council I am a member of, that I cannot, because it is confidential information.  I have challenged that view internally.  I have taken external advice from the Devon Association of Local Councils.  I have also written to somebody called 'The Monitoring Officer' to see if he agrees with me that, in the public interest, the public should have a full and complete answer to your question.  I have made it clear to colleagues throughout that I am taking these steps.  Below is the text of my email (with one small redaction to preserve confidentiality) to the Monitoring Officer:
I'm writing to ask your urgent advice in cognisance of 4.12(cd) of the Code of Conduct.  The email thread below refers.
Please could you give me your advice on whether or not I would be in breach of the Code were I to make public the fact that Dartmouth Cottage Hospital is going to be bought and sold by the Council to a xxxxx xxxxxxxxx.  I believe it is reasonable, indeed my duty to do so, because the fact the site is to be sold for commercial use has already been made public by the vendor, and the reason I have been given for the continued need for confidentiality is that the developer fears publicity may cause a public reaction leading to difficulty in obtaining planning permission.  That given reason makes it clear that this is a matter of great public interest and therefore I believe disclosure under the protection of item 4(da) of the Code of Conduct is justifiable.
The Council has also confidentially entered into a Heads of Terms agreement, with a local charity, to gift the proceeds, and future ground rent, to that charity as a result of, I believe, a working group of the Council acting outside its remit and indeed in contravention of a Council resolution to establish a community land trust.  Furthermore, a member of the working group is a trustee of that charity, and the paid consultant to the working group is a trustee of a related charity, which is a clear conflict of interest.  I believe these matters should be made public and would appreciate your view and advice on the entirety.
I am sharing this information today in the hope that the community (which made its view about what the hospital site should be used for crystal clear), knows that a fight is being fought on their behalf by a minority of their councillors.
When the decision that has been made is finally made public, perhaps the Chronicle will go on to ask some more questions about how and why that decision was made?  Here are some you might be interested in the answers to…
·       How was the developer chosen, was it in a clear, well understood, process that all Councillors felt comfortable with, or was it a process marred by misunderstanding and confusion?
·       Were any proposals received from developers that were intended to meet the expressed wishes of the community (to provide affordable homes)?
·       Were any proposals received from developers that offered to provide community facilities 365 days a year?
·       Was a proposal received from a developer who offered to give the old hospital building back to the community and even to partially fund the cost of converting it into apartments for key workers and their families?
·       Why is the money going to be given to a charity when the Council has not voted to do that (it voted to set up a Community Land Trust)?
·       What control will the Council have over what the charity chooses to do with the money, and when it chooses to do it?
·       Will the charity offer tenancy agreements, that provide security of tenure, to people it accommodates using money provided by the Council?
·       What conflicts of interest might have influenced positions taken by people who advised on, or voted in, the decision-making process?
Dartmouth Town Councillor
In response to Cllr Rushton the Chronicle will be asking these very questions and a few more of our own in due course.
Comments
To leave a comment you need to create an account. |
All comments 0