Soildarity for Ukraine from South Devon MPs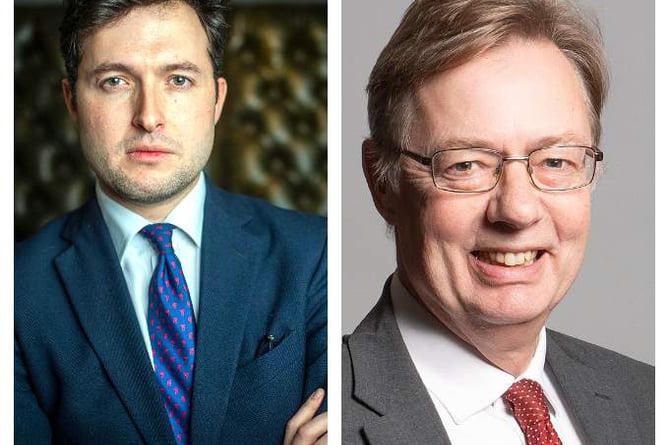 Sir Gary Streeter MP and Anthony Mangnall MP- Wiki Commons
Subscribe newsletter
Subscribe to our email and get updates right in your inbox.
The South Hams MPs have spoken out against the Russian's attack on Ukraine.
South West Devon MP Sir Gary Streeter says he fully supports the action being taken by the west:
"Ukraine is a European country that is seeking to join the western world as a mature liberal democracy. It is in our long-term interests to support such countries and also to stand against tyranny and oppression.    I strongly support the action the G7 countries have taken which will have an impact on Russia in the long term.  Unfortunately,  it does not make it any more comfortable to witness the appalling scenes of devastation and loss of life from Ukraine."
Totnes MP Anthony Mangnall says: "The UK has led the way in sanctions and support for Ukraine, and will continue to do so. The situation in Ukraine is changing at an incredibly fast pace, but I know the UK Government is working hand in hand with allies to ensure the best possible response to the conflict.
I am receiving regular briefings from NGO's on the ground about the situation through my International Development work and I will continue to work with Ministers and Department to ensure that the UK plays its part."
The Russian Rouble has crashed in the face of western sanctions and has lost more than 40% of it's value.
A column of Russian tanks is heading for the Ukranian capital Kyiv and the country's president Volodymyr Zelenskiy has said the next 24 hours will be "crucial" for his country.
Comments
To leave a comment you need to create an account. |
All comments 0