Whitestrand tender document causes 'misunderstanding'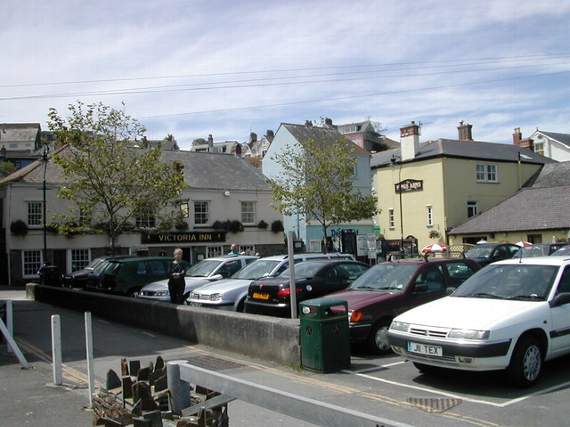 Whitestrand car park, Salcombe (Richard Weymouth)
()
Subscribe newsletter
Subscribe to our email and get updates right in your inbox.
COUNCIL chiefs have moved to reassure Salcombe people that consultations regarding the Whitestrand development are not a forgone conclusion.
The actions come after a district council tender document showed that 'despite the meeting and assurances, we're still going to have glass balustrades, a decking area, small stands and market stalls and a decking area filled with cafe-style tables and chairs,' according to one business owner.
Cllr Simon Wright, ward member for Salcombe and Thurlestone said: 'I think there are lots of misunderstandings. I certainly don't think people should be upset. The officers felt we needed to be more informed on costs prior to the consultation event. This in no way gives the green light for work to begin before the consultation.'
A spokesperson for South Hams Council said: 'Whitestrand car park in Salcombe is a valuable and popular community space within walking distance of the town centre. In October half term, district councillors Judy Pearce and Simon Wright will be running a consultation to ask local residents and visitors how they would like to use this space. A planning application was approved earlier in the year which agrees, in principle, to the improvement of the space by reducing the conflict between cars and pedestrians at the quay edge.'
Cllr Wright said: 'Whitestrand car park is a very popular space and we would like to maximise its usage for the town by improving what is on offer. How we do this is still up for discussion. So far we have an approved planning application for some of the works. Now we need to take this design process a step further, and we are inviting residents to help us with this.
'To support the design and costing process, we have put out a tender inviting companies to put together some design packages for the works. This will help us understand the cost implications of the scheme so when we talk to residents in October we will have a good idea of what might be feasible in terms of seating and public realm options. The results of the tender will also inform us of the time necessary for the construction period as we are mindful of not doing works in the busy summer period.'
Cllr Judy Pearce, ward member for Salcombe and Thurlestone, said: 'I am pleased to see that we have a date for this consultation, it is important that local residents will be able to have their say on the large decked area and how it could be used. The content in the tender is for work as described in the planning application which has already been granted. Once the consultation has taken place we should be able to tell what is, and isn't, possible in terms of public seating and public realm features, and move forward without much delay.
'At this stage, prior to consultation, the only works that are agreed to proceed are the increase to the outdoor seating for the Ward Room and the installation of the safety railings.'
But Salcombe Mayor, Cllr Mike Fice, said: 'This is another incidence of lack of communication from South Hams Council. We've had several cases before where lack of communication has led to misinformation spreading throughout the town. And people love to take a rumour and run with it.'
'Whitestrand is an important issue for the town and we are looking forward to working with the district council on this consultation.'
South Hams Council are encouraging everyone who might be interesting in getting involved with the conversation to keep an eye on social media and the council's website for more information. Those interested can also keep in contact with the town council, who will be an important consultee through the process.
The consultation at Whitestrand is due to take place on Friday, October 28 between 1pm and 5pm, and Saturday, October 29, between 10am and 2pm.
The tender document and consultation were discussed at Salcombe Town Council on Wednesday, September 28.
Comments
To leave a comment you need to create an account. |
All comments 0