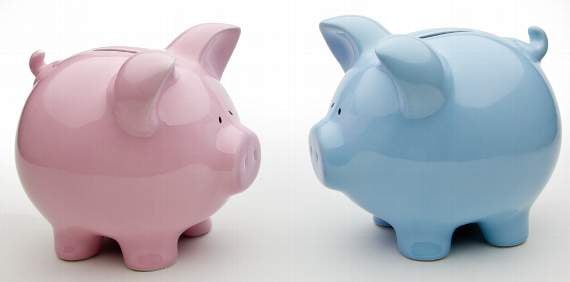 Subscribe newsletter
Subscribe to our email and get updates right in your inbox.
From 2017, the Government decreed any organisation with 250 or more employees was required to publish and report specific figures about the gender pay gap in the workplace.
The gender pay gap is the difference between the average earnings of men and women, expressed relative to men's earnings.
The snapshot date for each year is March 31, for public sector organisations and later on April 5, for businesses and charities.
The district council gender pay gay report revealed that women's mean hourly rate at SHDC is 7.9 per cent higher than men's. This means women earn £1.08 for every £1 that men earn.
However, only two percent of women received bonus pay compared to 7.3 per cent of men.
Cllr Simon Wright, Deputy Leader at South Hams District Council, said: "South Hams District Council works extremely hard to ensure discrimination of any sort has no place in our workplaces.
"Our impact assessment framework, which focuses on the attitudes and behaviours of each candidate, ensures that the best person is hired for each role, regardless of gender. We have a number of female staff members in senior roles within the council.
"Across the council we have both male and female individuals working at all levels according to their abilities, not their gender. There is no "glass ceiling" at South Hams District Council."
The 2018 Gender pay gap report from SHDC said the average hourly mean pay for women is £12.42 compared to £11.51 for men.
In addition, of the council's senior leadership team of six people, three of the members are women.
In the report the council said there was no gender pay gap in part due to the high density of male employees in front line services where the salary levels are lower.
However, the council also highlighted that female employees do occupy senior positions in the district council.
The West Devon Borough Council that works alongside SHDC has not had to reveal its gender pay gap because it employs fewer than 250 people.
However, for transparency, figures were revealed in the SHDC report, showing on average in the two councils women earn 8.5 per cent more than men.
In comparison, women working for Devon County Council have a mean hourly rate which is 13.5 per cent lower than men, which means that women earn 86p for every £1 that men earn.
Throughout Devon, Teignbridge district council has the highest gender pay gap figures in favour of women, with the mean hourly rate for women being 8.2 per cent higher.
On the other end of the scale, the mean hourly rate for women working for East Devon district council is 8.9 per cent lower than the men's.
Comments
To leave a comment you need to create an account. |
All comments 0