A big party will take place in Kingswear as one of its residents reaches 90
Friday 9th March 2018 11:43 am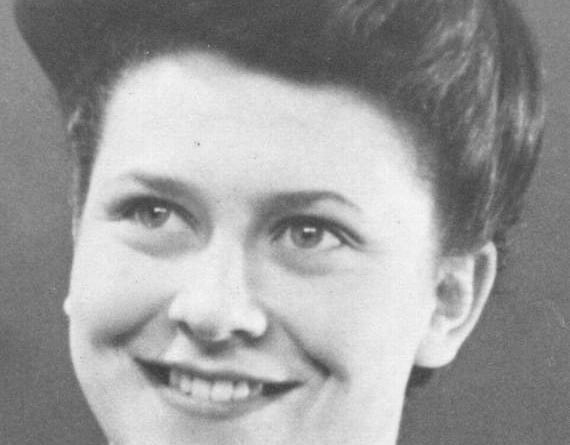 Subscribe newsletter
Subscribe to our email and get updates right in your inbox.
A big party will take place in Kingswear as one of its residents reaches 90.
It was Sheila Little's 90th birthday on Thursday, March 8, and she will party this weekend with 90 friends, one for every year of her life.
Sheila's father, Ted Willing, was the head barman in The Royal Dart hotel throughout the war when they then lived in what is now, Nonsuch House at the top of Church Hill. From there she watched the River Dart in wartime including the departure of just about everything that could float from the river on D-Day.
Sheila is proud of her unusual surname. The Willing family is an ancient Devonshire family and her son, Robert, has traced the family back to the 1500s. It is thought the name originates from the occupants of Willing Farm near Rattery, Totnes.
Sheila married Reg Little in 1950 and they went on to have sons, Robert and Peter, and seven grandchildren and two great grandchildren with a third arriving in a few weeks time.
Although husband Reg became well known as a local history buff, it is Sheila who is the true Devon girl; Reg came from Wiltshire. He died 2 years ago.
Sheila and Reg were married for 65 years and lived in Kingswear throughout their married years.
Her son Robert said: "Although mum's genes are in the pub business, she is the least "pubby" person you could wish to meet. Her parents took great trouble to see she was well educated. During the war, she took the train to Paignton and the bus to Totnes to attend Totnes Grammar School for Girls.
"One afternoon, she remembers her hat blowing out of the bus window, near the turnpike house just outside Totnes. She got off the bus to retrieve it and walked back to Paignton, at 11 years old. On another occasion the school was under attack from German fighter planes and the girls all had to get under their desks as per instructions. The bullet marks are still showing on the wall today if you know where to look."
After leaving school, Sheila decided to become a teacher and left home to study at Salisbury Teacher Training College. After qualifying, her first teaching post was at Oldway Primary School in Paignton.
After having children and a few temporary spells at Dartmouth Primary, she spent the remainder of her teaching career from 1959 until 1989 at Brixham Church of England Infant School.
Her son Robert added: "Mum is proud to have taught hundreds of children to read and to love books, as well as giving them a thorough grounding in the other basics of education.
"Throughout their lives together, mum and dad were adventurous, both in their personal development and their travel experiences, with a tent and caravan they travelled all over Europe. In 1960, their first European excursion, they drove an old Vauxhall Wyvern car with four children 3,000 miles across Europe to Venice where dad was stationed at the end of WW2.
"In those days if you passed another GB car you would flash your lights and sometimes stop and have a chat. But they were also adventurous in their personal lives, paying £800 for a piece of land in 1967 and building Creekside for £3,000. Mum was actively involved in carrying concrete blocks and buckets of sand and cement up and down to the site from the road.
"They lived there until 2005 when the 65 steps up to the road became too much and bought their wonderful apartment in Marina View, Kingswear."
Sheila now spends a lot of her time in the Cotswolds and is an avid reader and amateur political sleuth reading the newspaper from cover to cover every day and debating the state of the world with all who will take her on. She also enjoys lunching out and spending time with her family who live nearby but her main ties are in Kingswear where she and her husband, as well as their parents, were very involved in the local community and were staunch members of Kingswear Church.
Comments
To leave a comment you need to create an account. |
All comments 0