Police poll triggers online debate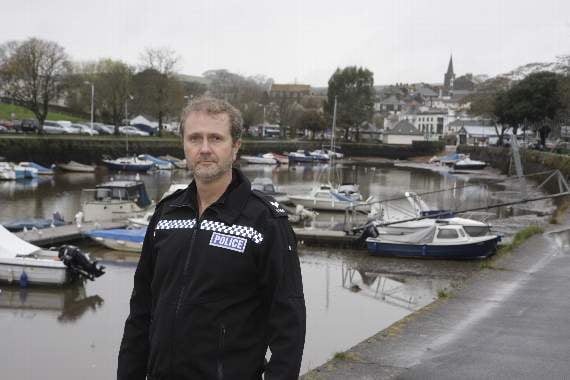 Subscribe newsletter
Subscribe to our email and get updates right in your inbox.
Kingsbridge Police naming everyone charged with drink-driving has led to much debate.
So they are now running a poll on their Facebook page to check whether the public support this policy.
Sergeant Dave Green, the boss at Kingsbridge, said that it was a steep learning curve when they first set up a facebook page several years ago.
"Before that the majority of police interaction was one way. We put out reports and that was that. But with facebook people could answer back, or even bite back" Dave said.
"I read every post. And at first I took critical comments personally. I would ring up, or even visit people, to apologise. Then I began to see that, when people posted critical comments, others would post an opposite view. It had become a forum for debate."
Not all police stations are on facebook but their Neighbourhood Policing Teams are encouraged to "engage with social media". They are lucky at Kingsbridge to have "media Savvy" PC Rich Loxton to set up the facebook site for them. .
The site is massively popular, being followed from as far afield as Australia and Canada. The 29 posts they put out during "Snowmageddon" early in 2018 attracted 1.5 million views.
The decision to name on the facebook page those charged with drink driving was a conscious one.
"Drink driving is an area of crime particularly prevalent in rural areas" said Dave "and we suspect those that we catch are just the tip of the iceberg. By publicising the fact of someone being charged we hope it may prevent others from doing it. Saving lives."
Dave explained that many of his team have atended horrific scenes of accidents where alcohol played a part. And have then had to bring news to fmaily members of loved ones who have been killed. "It is not an easy task." Dave said.
"We hope this policy will make people or children nag the other half not to have that "one-for-the-road"".
The policy of naming those charged has provoked debate. Some think it's a good idea whereas others disagree. Kerry Carpenter wrote: "You might as well put stocks up in town with a bucket of rotting fruit...lynch mob mentality does not need encouraging."
"They should be named but only when they have been convicted" said Jenny Jones.
With such a debate rolling Rich Loxton decided to test the waters and see what people think by running a poll. As it stands 83 per cent support the "naming and shaming" and 17 per cent are against.
Have your say. The poll runs for four more days. You can find the poll on Facebook page @KingsbridgePolice
Comments
To leave a comment you need to create an account. |
All comments 0